Welcome to Sita Caters...
Where your tastebuds come to life!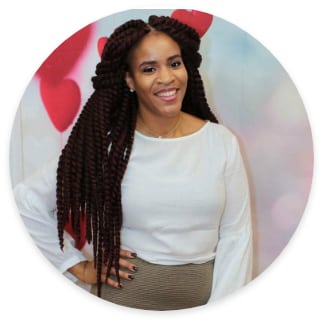 Since a young age 'Teresita Corporan,' owner and chef of Sita Caters; had the passion for cooking.
She was always in the kitchen with the women of her family, watching and learning how to cook. Never truly thinking to make it into a career. She attended one year of Culinary Arts in High School, upon graduating High School she went on to college in dreams of actually becoming a Parole Office or Lawyer. Teresita also had a great passion for helping people get on the right path in life. Her belief: If the Justice System wasn't going to help people of color, Teresita wanted to be the person to help.
In 2010, Teresita graduated from St. John's University obtaining her bachelor's degree in Criminal Justice but cooking still held a special place in her heart. she occasionally catered a few school events as a St John's student and later on as an alumni.
In 2012, Teresita decided to attend Culinary School and further pursue what she once looked at as a hobby and just a passion. Having the support of family and friends Teresita started to build her brand Sita Caters.
Descending from Dominican Parents, her food reflects that of her ancestors. Having a grandfather from St. Kitts and Nevis helped open the door for Teresita to explore West Indian and Caribbean food further than her parents' home country of the Dominican Republic. Her food reflects that she can cook beyond the measures of Caribbean infused food.